Many well qualified professionals and experienced hams have written excellent reference articles on this topic.  Below are a small selection of highly regarded technical references.  Some are highly technical in nature, but also provide an insight for beginners.
At the bottom of this page we provide links to some suppliers, both local and international.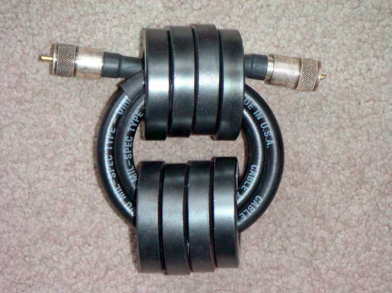 This article Common-Mode Chokes by Chuck Counselman, W1HIS is well worth reading.  (Credit: Chuck Counselman, W1HIS)
Another very useful reference.  Full acknowledgements to Jim Brown K9YC
"To solve interference problems, we must understand them. So we'll begin by describing the ways that RF interference is coupled into equipment and detected. There are several principal mechanisms at work. You should study this tutorial thoroughly to understand how these things work."
A VK6 member found this very useful reference on noise suppression.  Full acknowledgements to G8JNJ.
Whilst this document has been written from a UK perspective, it is very useful for:
noise suppression in consumer appliances & switch mode power supplies
reducing noise in the shack
using ferrite rings to suppress noise
understanding RFI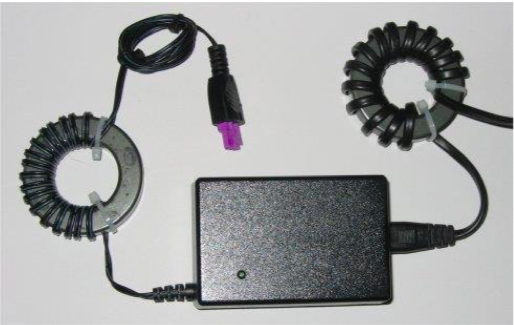 We provide links to some VK suppliers for Ferrite cores, snap-ons and beads.  Have a look around their web sites and do some research.
Element14 sells a number of ferrite rings, beads and snap-ons.  Just two examples suitable for RG213 or RG58 coax.


The following products are available from Jaycar and Altronics.  We'll add to this list in the coming weeks and months as we get feedback from VK hams.
Ferrite suppressors are available in Australia from the following suppliers: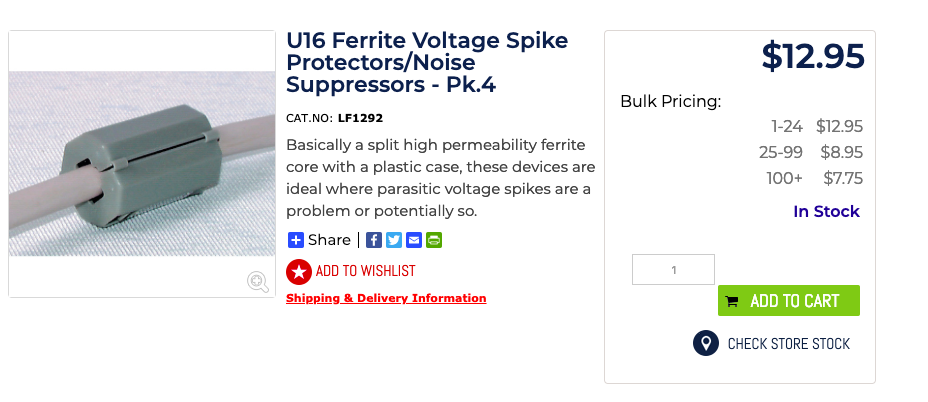 The following products can be obtained from Jaycar.  Don't forget to register as a Nerd and get discounts!
| | | |
| --- | --- | --- |
| Product | Link | Purpose |
| U15 Clamp on suppressor | LF1294 | Good protection to 500MHz |
| U16 Clamp on suppressor | LF1292 | Good protection to 100MHz |
| U25 Clamp on suppressor | LF1290 | Good protection to 300MHz |
Altronics also have a good selection of noise suppressors.
Altronics Ferrites product range
With thanks to KF7P for this video