The kit includes: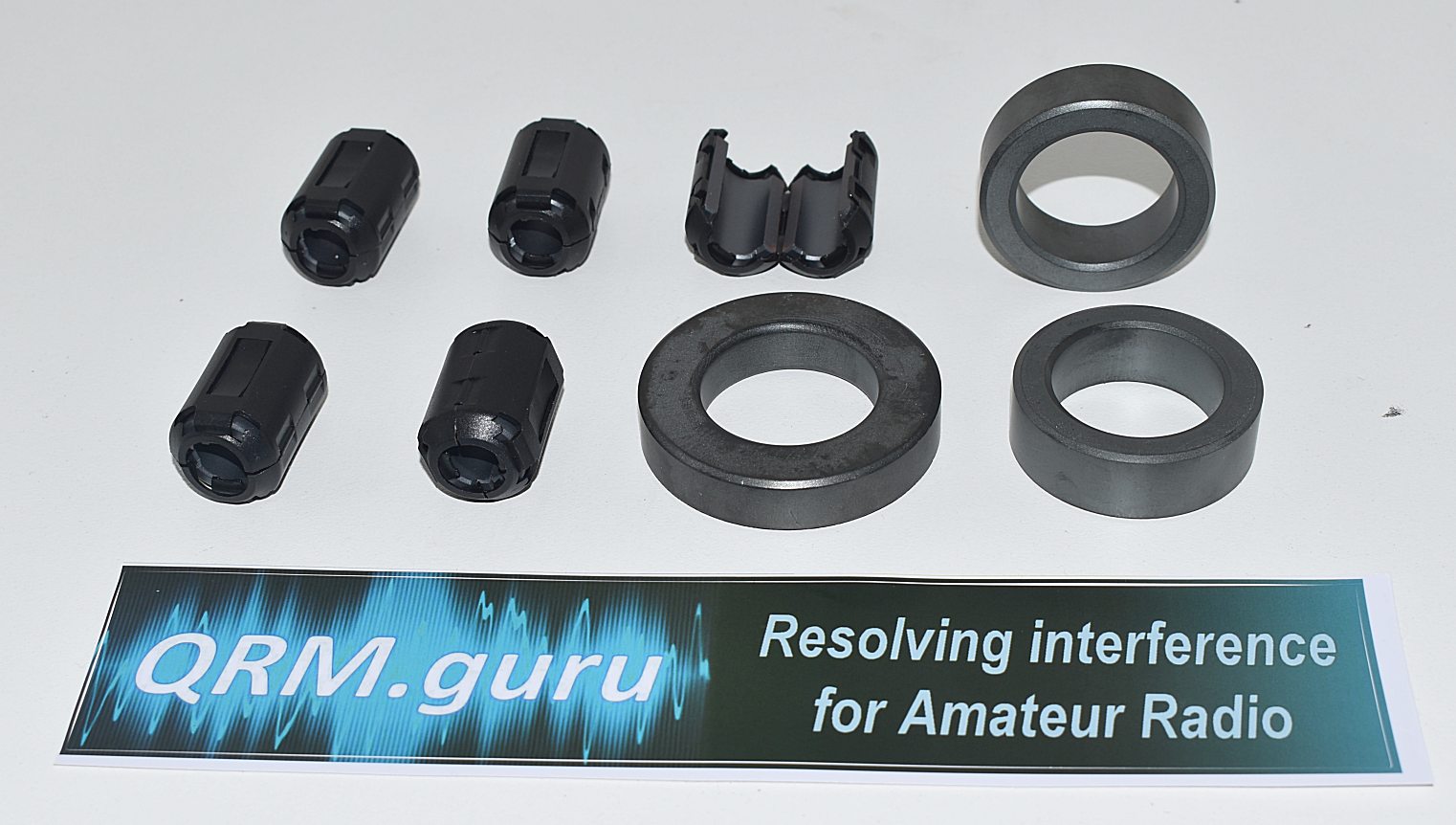 1 x 61mm ferrite core
2 x 50mm ferrite core
5 x large ferrite snap-ons
Application notes on the effective use of ferrite filters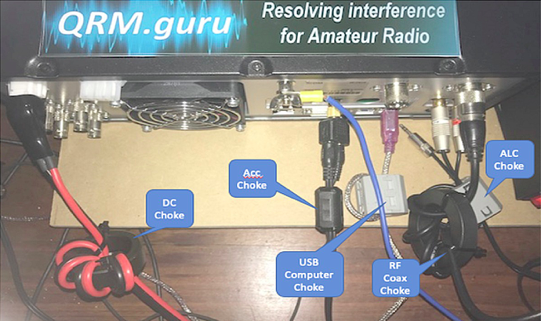 This kit will help you reduce QRM from your transmitter, as well as reducing or even eliminating local QRM affecting your receiver.  These will be particularly effective is you are suffering common-mode noise, where interference enters your radio via the coax shielding.
If you suffer the following, a combination of these ferrites may help:
computer rebooting when you transmit
RF hot microphone or Morse code key
RF feedback affecting your own transmission
RF interfering with your computer screen
losing data control to/from your computer when you transmit
resetting or impacting your ADSL or NBN modem
interference to devices such as TVs, broadcast radios, garage door openers etc.
noise being radiated from LED lights and other consumer electrical products
noise travelling along your mains power
If your local QRM is persistent you may need to track it down and take remedial action at its source (e.g. LED lamps, garage door openers, wall-warts, switch-mode power supplies).
The ferrites in these kits exhibit very similar RF suppression characteristics as Mix 43 products.
A good RF earth is also recommended.
We're shipping the kits to any Australian address – prices below.  We can ship up to 3 kits for the one fixed price with Australia post – this will reduce the cost per kit.  If you'd like to buy more than 3 kits, please email us at [email protected]
We no longer post these kits overseas.  Postage is too expensive.
If you'd prefer to pay by direct bank transfer please visit this page.
Once it's safe to get out and about, we'll bring them to club meetings and Hamfests.
Order here
Pack of one QRM Kill Kit here (inc. postage to VK): $60
Pack of two QRM Kill Kits here (inc. postage to VK): $110
Pack of three QRM Kill Kits here (inc. postage to VK): $160
Complimentary membership to RASA is included in your purchase.
Page visits: 7222